Jared H
I worked with Loretta a couple years back closing deals with her in 2020 and 2021. Loretta brought both of these properties to my attention at that time and remained attentive to my questions throughout the time of the offer through closing. Loretta was a pleasure to deal with and has strong knowledge of real estate. I would highly recommend Loretta to anyone looking to buy or sell or home.
Angel S
I met Loretta in 2017. I chose her because of her reviews and her approach to helping people find what that are looking for. Many times I've heard her say " I'm not buying and selling HOUSES but HOMES" ! She is a phenomenal realtor! She is a hard worker with only you in mind. I would most definitely recommend her!
Jared W
Loretta was the perfect choice for us. She was honest, knowledgeable, and had amazing contacts within the industry. She made buying our first house an enjoyable experience and we would recommend her to anyone! Thanks Loretta!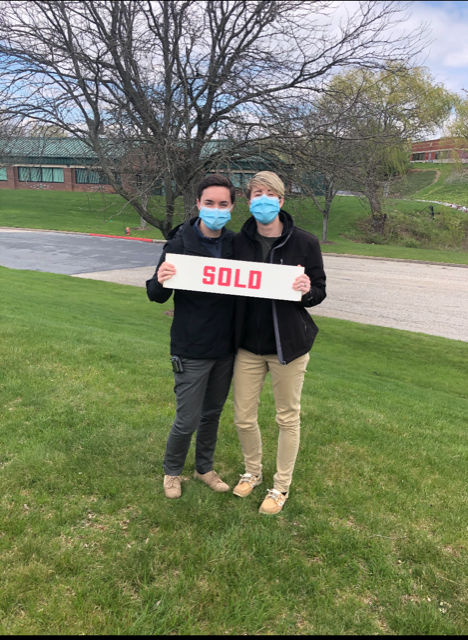 Maggie V
More than a Real Estate Agent for 6+ years.It sticks with me how fortunate I and then my future wife became when I emailed about a house I was interested in way back on 2014. We spent months looking for the right place, so close so many times, but in the end I decided to continue to rent and delay purchasing a home. She was patient and understanding despite the many hours of her time I had taken up.Fast forward to 2017 when I began to look again. My needs/desires had changed from a single family home in 2014 to a multi unit property with at least a single open unit I could live in to use my VA loan benefit to help my financial future. Had Lorettas number so I sent a text to explain what I was looking for and within days she had showing lined up on a number of properties that fit the bill. 9/2017 Duplex purchased.Less than a year later my girlfriend decide she wanted to start looking to buy a house. After talking with a few agents she knew, she started to feel overwhelmed with her first home purchase on her own and need someone to meet with her at her own pace. I reached out to Loretta and they began to search. My girlfriend was excited after that first showing that she found an agent that got her and listened to what mattered to her. 7/2018 single family home purchased. Not only that, Loretta found a lender that was giving extra money to home buyers meeting her criteria despite having a different pre approval in hand, more savings.Over the next 2 years life changes (marriage and future relocation) left is both needing to sell out properties. Once we confirmed we would move in July 2020, I called Loretta in Jan 202 and we made a plan. Within 30 days duplex the duplex was closed, with profit thanks to upgrades we talked about when viewing it before the purchase.When we moved to sell the other house, Loretta walked us through everything we needed to do to make it a quick sell, profitable and easy. She shared one of her trusted contractors with us who worked hard to get us ready to show in a couple weeks. Following Loretta's directions to the letter, our house was on the market for less than 2 days, received serval offers and sold for over initial asking price.The only complaint is we couldn't bring her to California with us to help us find our new home.Loretta has the resources, passion for he work, drive to help her clients and most importantly makes sure her clients are well informed about what will be one the biggest purchases of their life.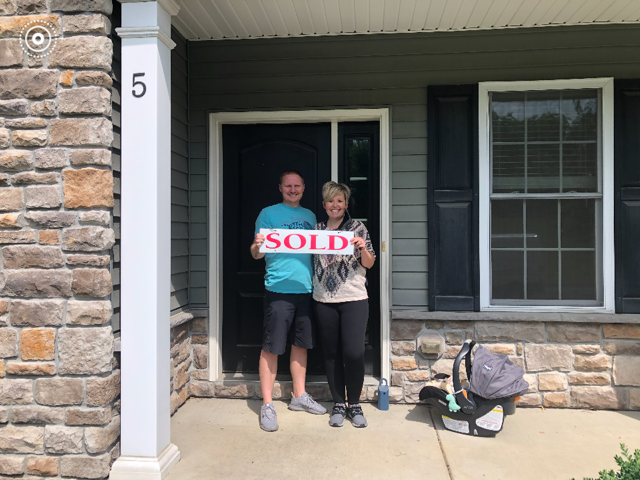 Peter D
Loretta was absolutely AMAZING through our home buying and selling process. She was referred to us by family and exceeded all of our expectations. From the moment we met Loretta, we knew that she was on our team and would be supportive of our goals. She did an excellent job of setting realistic guidelines for what we were able to obtain, and was straight forward with providing us info on the current market today. She answered all calls quickly or called right back, and had no issues with texting us often as we were exploring available homes. Loretta is honest, hardworking, and a joy to work with. We will definitely be referring her to anyone we know looking to purchase or sell a home in the reality. She is the BEST!
Jk W
We were scared to death when we started our search for a new home. We came across Loretta and decided to give her a try. She was professional, knowledgeable and honest. With the pandemic at its height she never gave up the search for the perfect home for us and was upfront and real about the challenges that we were going to face. She was a complete joy to work with, kept our spirits high and was able to find us the perfect home. She went above and beyond what we could of ever imagined an agent would do. Anytime we texted her she was right there with an answer. When a new house popped on the market she was 1 step ahead of us and was already working on booking a showing. From the financial team to the closing team it was an amazing experience. We are so thankful for her. Thank you Loretta for making this process simple and pain free! Would highly recommend her to anyone looking to buy a new forever home.
Eric M
We first hired Loretta back in 2003 when we bought our first house. She was the first Realtor we ever used. At the time, we had no idea how great of a Realtor she really was. Loretta gathered listings for everything we wanted, took the time to really get to know us and found us our starter house. During the process, she responded to any questions we had almost immediately. It didn't matter if it was day or night. The customer service she provided was exemplary!!! When we sold out house to move to the West Coast we hired Loretta again. Once again she was there every step of the way. She knew we needed to get every penny we could to help with the move and she negotiated a great deal between us and the seller making sure everyone involved walked away happy. During our time out west we bought more property. The other Realtors couldn't hold a candle to the experience we had with Loretta. No one came close to her customer service and willingness to do what it took to close the deal. After 10 years we decided to come back to Central PA and wanted to buy a house before the move so we could just come straight into our new home. We never forgot Loretta and were so pleased to find out she was still in the business. We hired her again immediately. After 10 years she still remembered us, which meant a lot considering the amount of clients she deals with. Buying our current house was definitely a challenge since we were over 2,000 miles away. Once again Loretta went above and beyond helping us through the whole process. She made it so easy to get all the paperwork, inspections and closing completed with no problems. Because of her we were able to make the long drive and pull right into our driveway. We highly recommend Loretta for any real estate needs. She is absolutely the best at her trade and we will never use anyone else as long as she is still in the business.
Bradley R
My wife and I moved to the area from Tampa and had been working with another realtor who wasn't very responsive. We met with Loretta and within a week had found our house. I refer to Loretta as our "attack realtor!" She was very proactive, professional, and tenacious. Would definitely recommend her when looking for your new home. Thanks again, Loretta!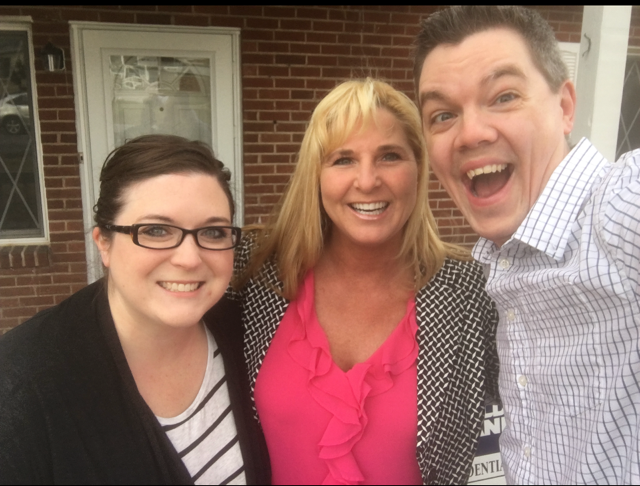 Lesa B
Loretta helped us buy and sell our first home and we couldn't have been happier. She fought for us when needed, helped us navigate the world of real estate as first time home buyers, and she gave us 100% of her effort the entire time! We love Loretta!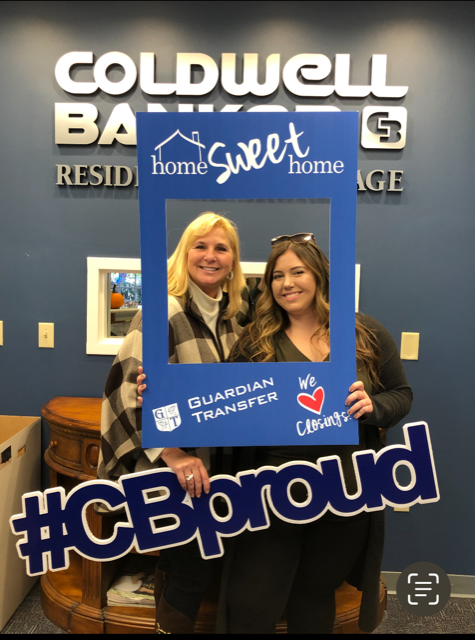 Sarah M
A Happy Settlement Day!!
Jennifer B
Loretta was amazing! She got us our dream home and made the buying process easy and stress free. I would definitely recommend her to anyone buying or selling in the Mechanicsburg/Camp Hill area. Thank you!
Mark W
Loretta was very nice to work with. I like her down to earth personality and professionalism. Her communication was excellent and she quickly returned my calls. I plan to work with Loretta for my next purchase
Christine W
If I could give Loretta more than 5 stars I would! We decided to move across the country and after 1 failed realtor I was hopeful that she would be better, and she was instead AMAZING to work with. She was open to our requests and such a trooper doing Zoom walkthrough after Zoom walkthrough. The time difference from west coast (where we were) to east coast (where we happily live now) was almost invisible. She took the time to really get to know our needs and was receptive to our "searches" as well. When we finally met IRL it felt like I was meeting a friend! Her advice on asking price etc. was invaluable, in taking her advice we saved money and got our house!!! Loretta is passionate about helping people find their new homes - you will not be disappointed! She's amazing!

Christine W. - Marysville , PA

2022-10-09
Yessenia
Loretta has helped us buy our first house!! She's very respectful, patient, friendly! From the beginning of the whole process, she was aware of everything so that we had the best options. She was available 24/7. she answered all of our questions, and kept us in the loop even though the bank we unfortunately chose was unprofessional. She kept pushing the bank even when they have admitted we weren't priority. Loretta showed up on time on all our showings. If I could I would of given 10 stars!! Conclusion, Loretta made sure we got the house, stayed in budget, and knows what she is doing. Thank you Loretta!
Valerie
Loretta Campbell is a fantastic realtor. Not being from the area I asked my relatives neighbors for suggested realtors. Lucky for me Loretta's was one of the names. From the initial contact, Loretta demonstrated confidence, competence, and knew the local area very well.
I had lots of questions, and she was right there with good advice and suggestions. Also, she was extremely prompt with her responsivesto my texts and phone calls.
The house was sold in three days and got more than the asking price. It was awesome working with Loretta.
Valerie